India
assam flood death toll rises to 101 zws 70 | Assam flood death toll rises to 101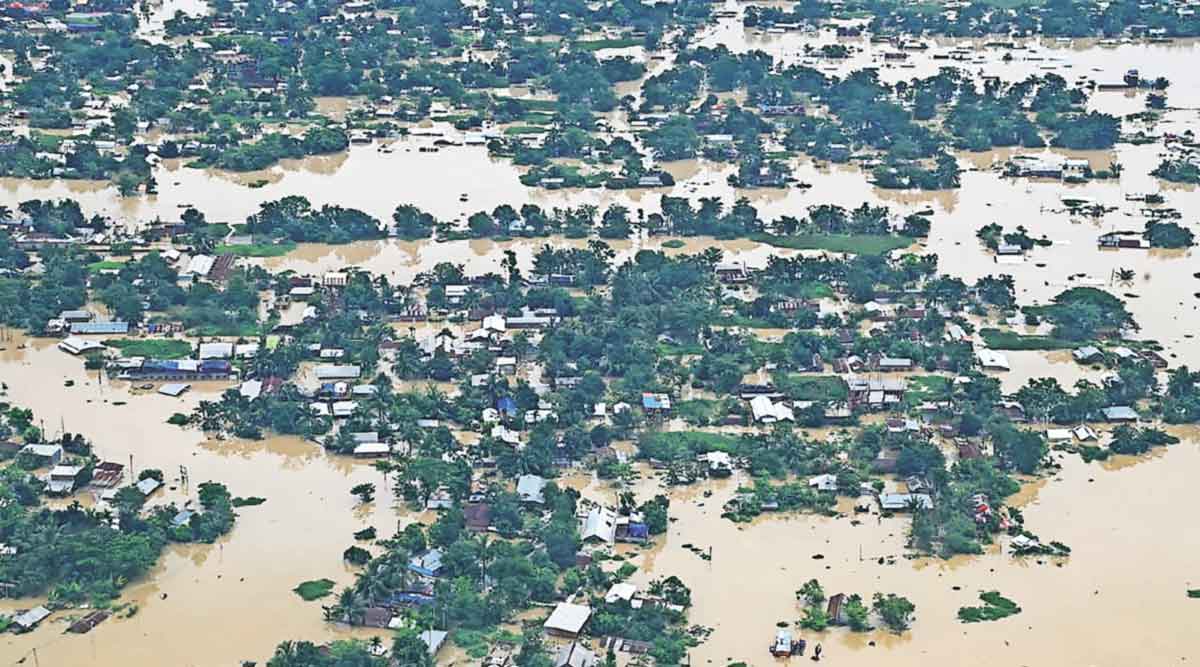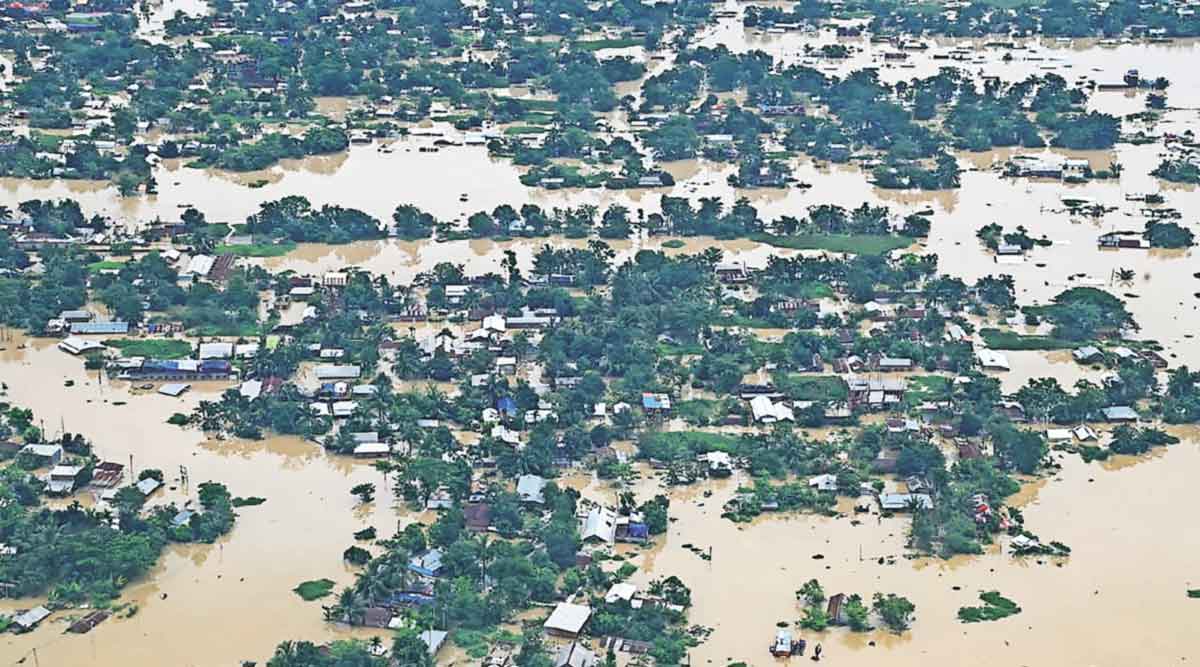 Guwahati: The situation in Assam was also critical on Thursday. More than 54 lakh 50 thousand people are still affected by the floods in the state and 12 more people have died. The death toll from the floods has risen to 101, officials said.
Due to the floods, schools in the state have already announced holidays for a week. Education Secretary Bharatbhushan Dev Chaudhary has said in a notification that the school holidays will be from June 25 to July 25. Earlier, the leave was to be given from July 1 to 31. Out of the total 36 districts in the state, 32 districts have been affected by the floods. Most of these districts have been flooded due to floods in the Brahmaputra and Barak rivers and their tributaries. In some places, the flood waters have receded a little.
The National Disaster Response Force (NDRF), State Disaster Response Force (SDRF) and other organizations evacuated a total of 3,658 flood victims by 276 names. NDRF has evacuated more than 14,500 people in 12 flood-hit districts. NDRF official Santosh Kumar Singh said the force had deployed more than 70 boats and 400 personnel in the worst-hit districts. Since Tuesday, eight squadrons from other battalions have reached Silchar by air, including 207 personnel. NDRF is conducting rescue operations in Kamrup, Kamrup Grameen, Bongai, Barpeta, Bajli, Hojai, Nalbari, Darang, Tamulpur, Nagaon, Udalguri and Kutch. The team is also assisting the district administration in distributing relief materials to the flood victims.
According to the Central Water Commission, the Kopili River is flowing at dangerous levels in Kampur in Nagaon district, while the Disang River in Shivsagar, Nimtighat, Tezpur, Gopalpara and Dhubri and the Brahmaputra River in Karimganj, Kachhar and Hailakandi districts are flowing at dangerous levels. A total of two lakh 32 thousand people from 565 villages in Kutch district, two lakh 81 thousand 271 people from 469 villages in Karimganj and 51 thousand people from 98 villages in Hailakandi are affected by the floods. Chief Minister Himanta Biswa Sarma will visit Silchar on Thursday to review the situation.
More serious situation in Barpeta district
A total of 54 lakh 57 thousand 601 people in 32 districts of Assam have been affected by the floods. A statement issued by the Assam State Disaster Management Authority on Thursday said that the worst situation was in Barpeta, where 11 lakh 29 thousand 390 people were affected. He said that 112 revenue boards and four thousand 941 villages have been affected due to this. As a result, two lakh 71 thousand 125 citizens have to take shelter in 845 relief camps.