Maharashtra
At Kalyan railway station, a teacher's mobile phone was stolen by a thief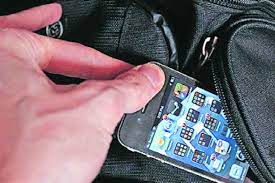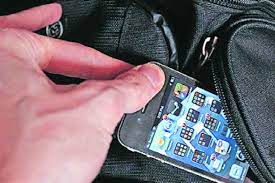 Kalyan: A woman stole a mobile phone from a passenger's bag at Kalyan railway station on Monday morning. Passengers are being harassed due to increasing incidents of mobile theft at Kalyan railway station. Passengers are questioning how Bhurte dares to come to the railway station even though there are CCTV cameras on all four sides.
Vasudha Patki, who lives in Dombivali, is the headmistress of a school in Kalyan East. On Monday morning, she went to Kalyan from Dombivli railway station to go to school. While alighting from the Kalyan railway station, he noticed a mobile phone in his wallet missing. In the local, the purse was stuck in the hand, so some of it was on the back. At that time, the thief, keeping an eye on the thief, lost sight of the headmistress Patki and took away her mobile phone.
All the ordinances of the education department, school information, student activities, teacher contact numbers were in the mobile. The headmistress Patki contacted her son Bhushan Patki and informed him about the incident. After attending school, headmistress Vasudha Patki has decided to go to Kalyan Lohmarg police station and lodge a complaint.
Every week five to six incidents of mobile theft from passengers occur at Kalyan railway station. It is said that a gang of mobile women and men is working at Kalyan railway station. Some mobile thieves have been caught. He was immediately replaced by another thief, a police official said.