India
Dispute continues in Punjab Congress!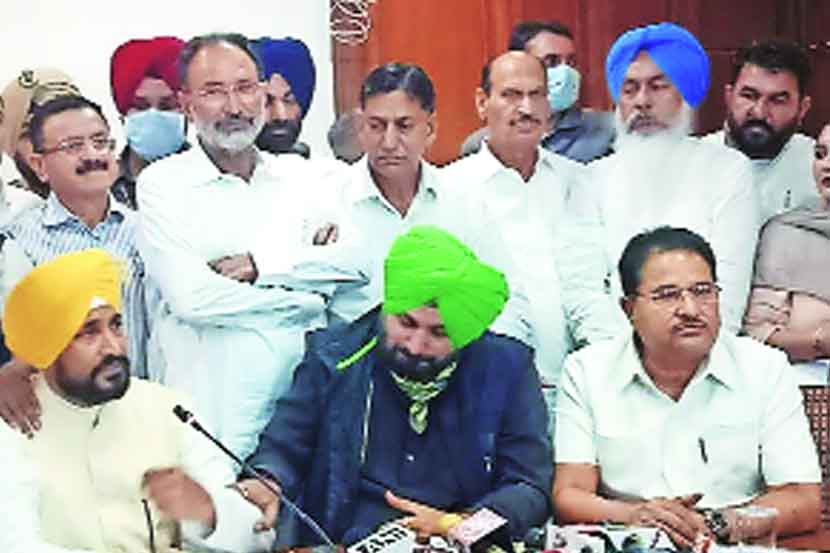 Dissatisfied with the leadership statement of Harish Rawat in charge
New Delhi: Though Channy became the first Dalit-Sikh chief minister of Punjab along with Congress leader Charanjit Singh, it became clear on Monday that the party was still embroiled in controversy. Controversial assembly in-charge Harish Rawat has said that the assembly elections to be held in six months will be contested under the leadership of state president Navjyortansag Sidhu. Rawat is being criticized for this statement.
Channy was sworn in as the Chief Minister on Monday at the Raj Bhavan in Chandigarh, which was also attended by former Congress president Rahul Gandhi. However, Rawat made the controversial statement that the Congress would be led by Navjyortans Sidhu in the Assembly elections to be held in Punjab in six months. The Congress is expressing its displeasure over this and Sunil Jakhar, who is a contender for the Chief Minister's post, criticized Rawat. To say that the Assembly elections will be contested under the leadership of Navjyortansag Sidhu when Channy has been appointed as the Chief Minister is an affront to Channy's authority. (If only Sidhu is given importance) Channy's appointment will not make sense, said Jakhar indignantly. Jakhar says Channy is sending the wrong message that he is a weak chief minister.
Jakhar has expressed support for Amarinder Singh's ouster and said that Rahul Gandhi's decision to make Channy Chief Minister was the right one. Amarinder Singh had to step down as the Chief Minister as most of the MLAs expressed their displeasure. Channy was a minister in Armandar's cabinet. Channy, who has been a three-time MLA, is said to be close to Navjyortansag Sidhu and with his consent, Channy is said to have been elected as the Chief Minister.
Channy, along with newly-appointed Punjab Chief Minister Charanjirtan, was sworn in in Chandigarh on Monday. Ers. With the arrival of Singh Dev in Delhi, discussions started for a change of Chief Minister in another Congress-ruled state. However, everything is alright in Chhattisgarh and you have come to Delhi to attend a private event. Deo claimed that he had not met anyone as the Congress High Command (Rahul Gandhi) and other senior leaders were not in the capital. Though the dispute between Chhattisgarh Chief Minister Bhupesh Baghel and Deo is said to have ended after Rahul Gandhi's mediation, Deo is expecting a change of CM. Last month, Dev and Baghel had a Delhi visit. After that, Dev He Baghel also participated in the program.