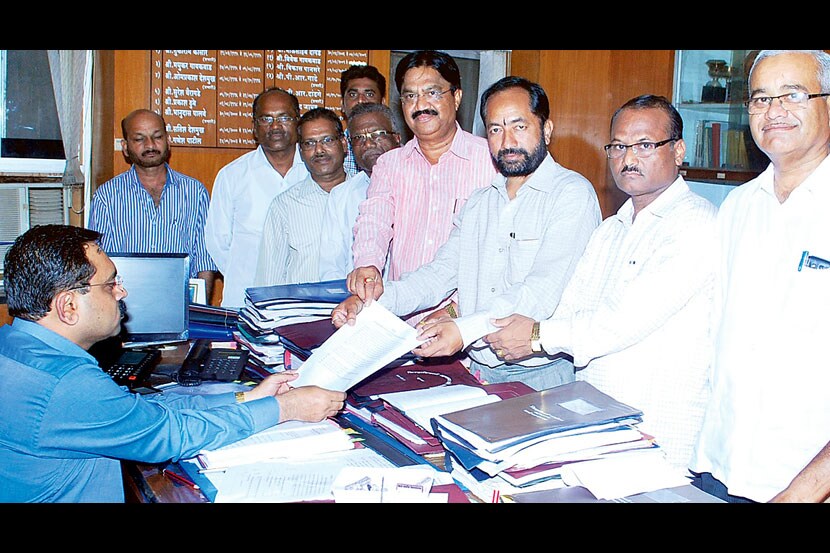 Government officials and employees are upset over the beating of farmers and have called for a strike.
In the current drought situation in the district, government officials and employees have become restless due to the occurrence of beatings by the beneficiary farmers during the cycle of dams and have warned of a strike. In this regard, the officials of the Irrigation Department have given a statement to the resident Deputy Collector Rajendra Patil and drawn his attention to this.
This statement was given by the junior engineer as well as the officers and office bearers of the staff federation. Deputy Engineer, Irrigation Department, Wadala Sub-Division, Shrirampur Taluka. R. Khose was locked in his office on Friday and beaten. A case has also been registered against him for damaging government property in the office and threatening to shoot the deputy engineer. Earlier, in the Guha area of ​​Rahuri taluka, the irrigation officials who went to cut off the power supply on the Pravara right bank canal were insulted and the wireman of the power distribution company was beaten. Such incidents are mentioned in the statement.
Beneficiaries are expected to receive recurring water at the same time in the current drought situation. However, this is not possible due to the canal's carrying capacity and other technical issues, so the beneficiaries need to exercise restraint. However, this is not the case. Irrigation department officials are being surrounded and locked up in the office. "Irrigation department officials and employees have lost their sanity due to such incidents, creating a sense of fear and insecurity among them. If this happens again, the officers and employees will have to go on strike," the statement said.

Democracy is now on the telegram. Our channel (OkLoksatta) To join Click here And get the latest and important news.
.