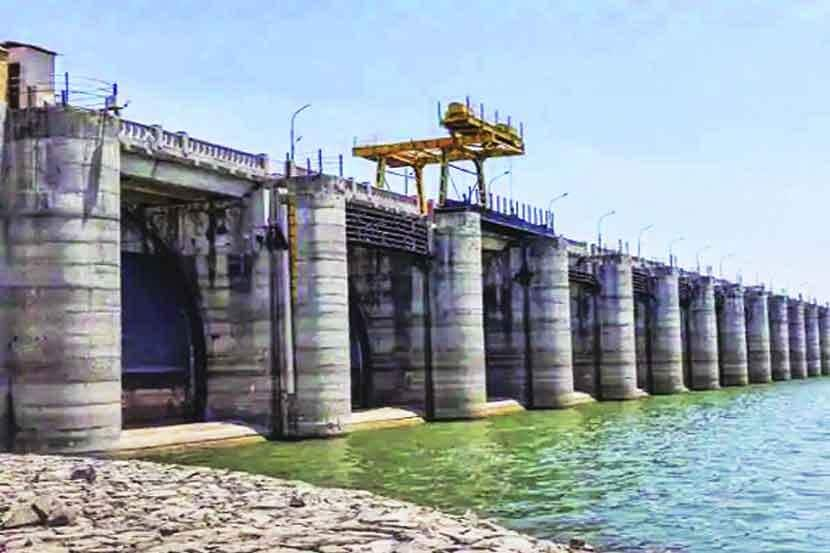 There is no water in Manjara dam this year
Although the rains waited for the return, there was no rain in most parts of Marathwada. Drought has started to return to Marathwada again and the first blow will fall on Laturkar. The water in the Manjara dam has gone to the bottom. As a result, water supply from the dam to Latur city, Beed and other cities in Osmanabad district has been cut off. Collector of Latur G. Srikanth has taken this decision. District Collector Shrikant has ordered to provide 200 liters of water by tanker to every family in Latur city.
The Manjara Dam has been constructed on the Manjra River flowing through Beed district. The dam supplies water to Latur city and district as well as Beed and Osmanabad districts. Meanwhile, the rains turned their backs on Marathwada this year as well. Many areas still do not receive satisfactory rainfall. Due to good rains in Nashik and Ahmednagar districts, Jayakwadi dam in Marathwada was filled. However, other dams are still waiting for rain. Even though the monsoon has ended in the Manjara dam area, it has not rained well yet. Therefore, no water came in the dam. The water supply of the cities dependent on the dam is in crisis as the water stored last year is now running low.
To overcome future water scarcity, Latur District Collector G. Srikanth called a meeting of officials. From October 1, it was decided to cut off water supply from Manjra Dam to Beed, Osmanabad and other water supply schemes in the cities. District Collector Shrikant has ordered to provide 200 liters of water by tanker to every family in Latur city in the near future. After stopping the water supply from the cat, Laturkar will be frightened for water.
The realization of severe water scarcity had come to Laturkar only after Ganpati immersion. For the first time in the history of 100 years, due to lack of water, Ganesh idols had to be donated without immersion. There is only enough water left in the dam to supply water to Latur city till the end of September. The district administration had decided to make permanent acquisition of old wells in the city. Ganesha idols were immersed in these wells every year. However, as there is no water this year, this water can be used for drinking. Therefore, no one should immerse the idol of Lord Ganesha. Preserve the idols in the house or donate them to others. An appeal was made to hand over the idol to the Municipal Corporation as a last resort.

Democracy is now on the telegram. Our channel (OkLoksatta) To join Click here And get the latest and important news.
.