India
Maharashtra
More help to Maharashtra if reconciled with the Center Darekar ssh 93 | More help to Maharashtra if reconciled with the Center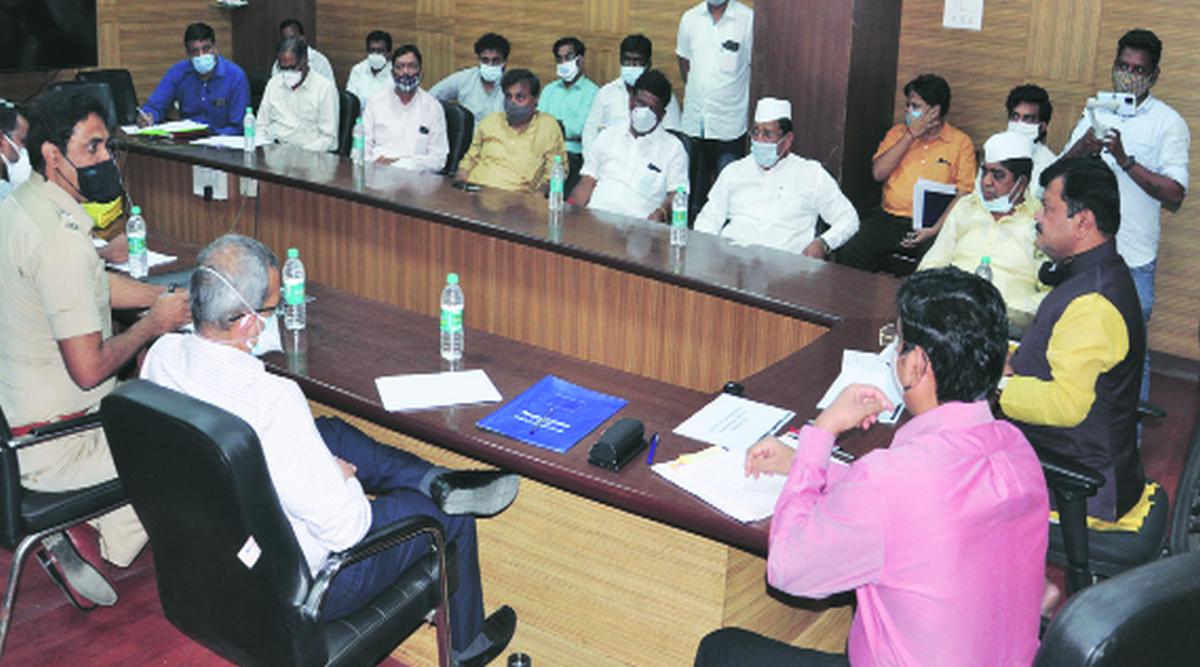 Opposition leader Darekar was in town today, Tuesday.
Nagar: Leader of Opposition in the Legislative Council Praveen Darekar has claimed that if the state government of Maharashtra maintains an atmosphere of harmony with the central government, it will get more help for the treatment of the victims.
Opposition leader Darekar was in town today, Tuesday. He made the claim while talking to reporters after a meeting with district administration officials to review the situation in Corona.
It is not right for the state government to push the central government to cover up its own failures every time. 1 thousand 750 May. Maharashtra is getting 4 lakh 65 thousand tons of oxygen reserves, which is the highest. Apart from this, Maharashtra has the highest number of vaccinations in the country as the vaccine was made available by the Central Government. Despite this, it is not appropriate to criticize the central government. The central government is not doing any kindness to Maharashtra but is helping as a matter of duty. But if Maharashtra maintains an atmosphere of peace with the central government, more help will be available. It is not appropriate for the state government to point the finger at the Center as its system is weak. Such a toll was imposed by Darekar.
Noting that even in the current situation, the central and state governments are criticizing each other and doing politics, Darekar said that it is unfortunate to do politics in the current situation. No one should do politics in such a crisis. Neither the state government nor we. But the Maharashtra government is shifting the responsibility to the Center to cover up the failures every time, he claimed. Noting that actress Kangana Ranaut's account was blocked by Twitter, Darekar declined to comment, saying he did not know much about it.
Express the anger of the citizens
Pandharpur: The result in the Mangalwedha assembly constituency is the outrage expressed by the voters against the state government. In Maharashtra, it has happened exceptionally that wherever a representative of a family goes, no one other than the same family gets elected. Opposition leader Darekar also said that there was no emotional atmosphere about Bhalke and people expressed negative views against the state government regarding development and the current situation.

Democracy is now on the telegram. Our channel (OkLoksatta) To join Click here And get the latest and important news.