Maharashtra
Police marching; Arrangements for agitation of project affected people from Thursday, assurance of peace in police meeting | Police marching Arrangements agitation project victims Thursday assurance of peace police meeting amy 95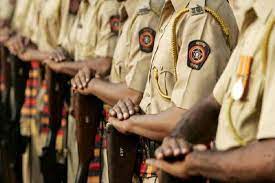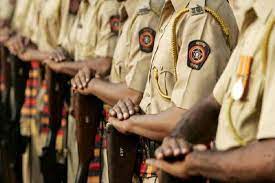 Navi Mumbai: Considering the law and order situation created during the previous agitation, the police have planned security arrangements for the agitation of project affected people on June 24 and arrangements have been made since Thursday.
Meanwhile, a meeting was held between the police and the project-affected leaders on Thursday and an appeal was made for peaceful agitation.
Navi Mumbai planned international airport. CIDCO has passed the proposal of Balasaheb Thackeray's name and sent it to the state government. However, the leader of the project victims late. The project affected people demand that the name of DB Patil should be given to the airport. The project affected people in Thane, Palghar, Navi Mumbai and Uran have made this demand and this fight has been going on for the last two years. Earlier, a chain movement and a grand march were organized. However, as the government did not heed the demand, the all-party committee has decided to lay siege to CIDCO on June 24. Police in riot gear stormed a rally on Friday, removing hundreds of protesters by truck. Similarly, the police have planned to blockade the Morchekars by blocking them this time as well. The march is expected to be attended by a large number of project affected people from these four districts. Therefore, it has been decided not to allow them to reach the CIDCO building.
About 2,000 police personnel will be deployed, including 550 women police, 15 senior police inspectors, 20 police inspectors, a reserve police force and riot control vehicles and ambulances. Police in riot gear stormed a rally on Thursday, removing hundreds of protesters by truck.
The movement is peaceful
A meeting was held between the naming committee and the police commissioner on Thursday afternoon regarding the agitation. It was attended by Commissioner of Police Bipinkumar Singh, Deputy Commissioner of Crime and both Circles of Police, Committee Chairman Dashrath Patil, Former MP Ramsheth Thakur, MLA Prashant Thakur, Mahesh Baladi, Chief Coordinator Dashrath Bhagat, Shailesh Ghag, Vinod Mhatre and others. The committee has assured that the agitation will pass peacefully. After the meeting, the leaders also inspected the synagogue.
There is co-ordination between the agitating leaders and the police and the positive is that the entire agitation will pass peacefully. However, if anything goes wrong, the police will take strict measures to maintain law and order.– Suresh Mengde, Deputy Commissioner of Police Crimes