India
Prime Minister Modi's suggestive statement on the background of Agniveer violence; Said, "This is the new India of today, very much here for new works …" PM Modi says facing trouble in new initiatives amid Agnipath Row at Pragati Maidan Integrated Transit Corridor inauguration scsg 91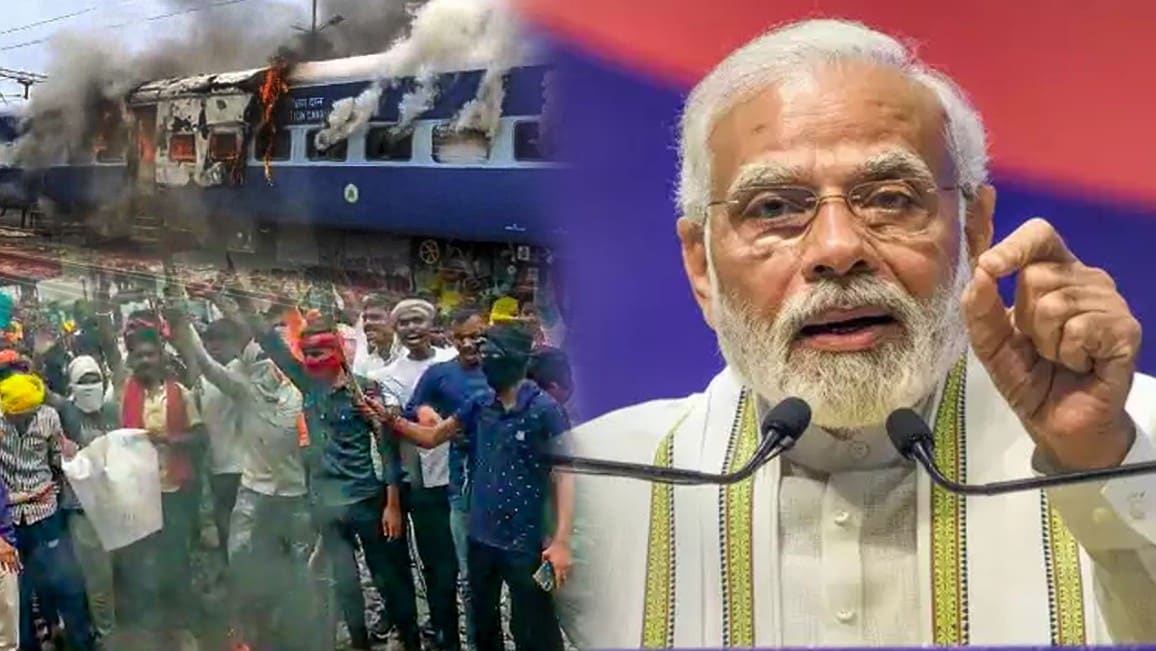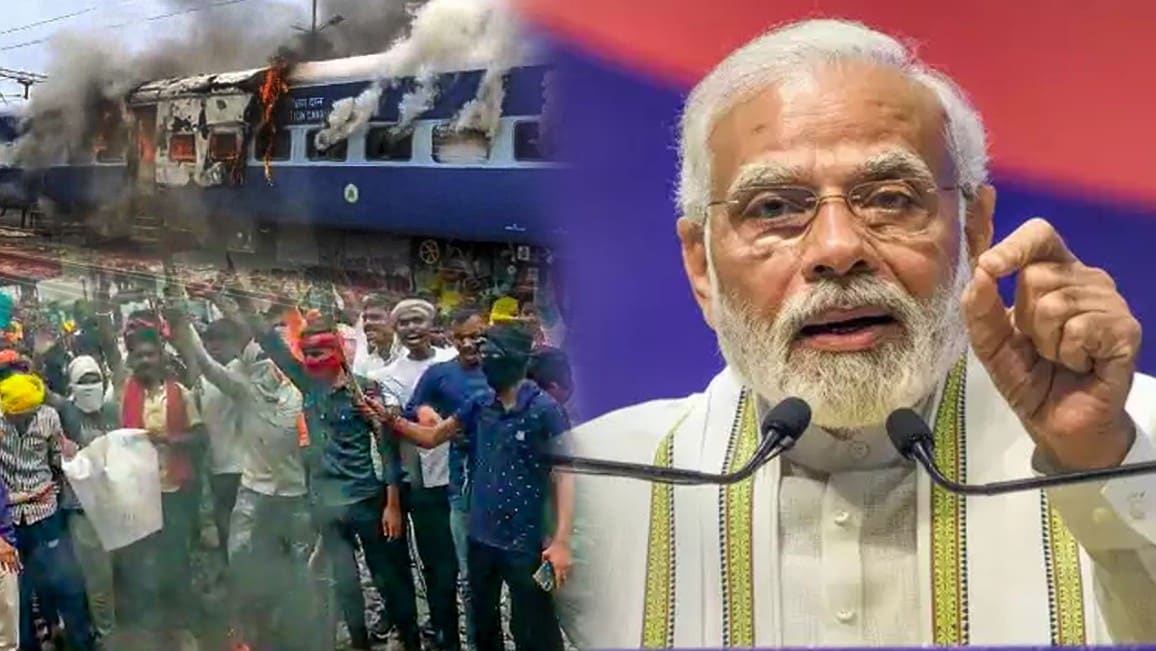 The government is adamant on the implementation of the Agnipath Yojana in the wake of protests against the newly announced Agniveer Yojana by the Center and all the three services of the Army on Sunday announced a comprehensive program for the recruitment of Agniveer. On the one hand, the program was announced around noon, while on the other hand, in the morning program at Pragati Maidan, for the first time, Prime Minister Modi was seen indirectly commenting on the agitations and violence taking place across the country under the Agneepath scheme.
Prime Minister Narendra ModiInaugurated the tunnel at Pragati Maidan in Delhi on Sunday. Earlier, Modi inspected the tunnel. In his speech, Modi emphasized the importance of Pragati Maidan. "The ground was created decades ago to showcase India's progress, strength, goods and culture. But the progress of Pragati Maidan had stopped long ago. The plan was only on paper. Nothing really happened, "said Prime Minister Modi. Speaking further in this regard, he indirectly commented on the hinchachara that started in the background of Agnivir. "This is the new India of today. This India seeks satisfaction. We have to face a lot of difficulties here for new jobs, "he said.
Commentary on the situation in Delhi
"It's not about changing the whole picture, it's about changing fortunes. In Delhi, the central government is trying to set up services using state-of-the-art technology. The direct result and purpose of this is to improve the standard of living, "said Modi. "The range of metro services in Delhi-NCR has increased from 193 kms to 400 kms. The increased metro network in Delhi-NRC has now reduced the number of trains on the road by thousands. This is helping to control pollution, "said Modi.
Gave houses to the poor
Work is in full swing today to provide better facilities for the urban poor and urban middle class. In the last eight years, more than 1.70 crore urban poor have been provided with permanent housing. Modi also said that millions of middle class people have been helped for housing.