Maharashtra
Shiv Sena woman office bearer beaten up for justice of dead girl in Kalyan East | Shiv Sena woman bearer beaten justice of dead girl Kalyan East amy 95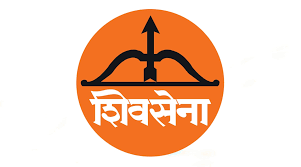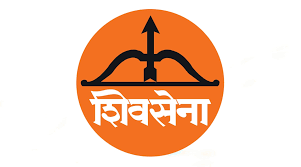 KALYANA: A young woman committed suicide last week in Katemanivali, east of Kalyan, after being harassed by seven children. Asha Ritukanchan Rasal, a Shiv Sena sub-city organizer from Kalyan East, and her husband have been chased and beaten to death by eight men who have been sending various audio recordings and text messages on social media since last week demanding justice for the girl's family.
Among the accused responsible for the death of the deceased girl are the children of some tycoons. It is suspected that the incident took place in that manner. Shiv Sena's Kalyan East sub-city organizer Asha Rasal had gone to Green Spice Hotel in Bapgaon on Kalyan-Padgha road with her husband Ritukanchan for dinner on Saturday night. Asha was insulted by a group of eight people who were there at the time. He started abusing them saying that you are making a lot of videos and jumping on Facebook a lot in the case of the deceased girl in Kalyan East. Saying that I am Narendra Pawar's brother, he ran towards Asha. So she stopped at the entrance of the hotel. Ritukanchan came there because his wife had gone out.
At the same time, the eight of them left the meal and came to the entrance. She abused Asha, her husband and beat him to death. As Asha grabbed the rickshaw and drove home, the eight chased her rickshaw with a motorbike and a two-wheeler. He stopped the rickshaw at Gandhari Pool Nikkinagar and pulled them out and beat them again with batons. One of the assailants was identified as Sachin Patil. He told the person in front of him that I alone was enough for him, Asha said in the complaint. Both were treated at Rukminibai Hospital. Asha has lodged a complaint at Khadakpada police station.
When former BJP MLA Narendra Pawar was contacted in this regard, none of his relatives were there. One is the Assistant Commissioner in Bhau Palika and the other is in Pune. Your name may have been intentionally mentioned there. It is wrong to beat a woman in this way at night. Strict action should be taken against the culprits, he said.
Pokso's crime
Police have registered a new case under the Prevention of Gang Rape and Child Sexual Abuse (POCO) Act in connection with the suicide of a young girl. Rupali Chakankar, chairperson of the women's commission, BJP leader Chitra Wagh and other women's organizations had demanded the removal of the Pokso clause. Residents had rallied at the Kolsevadi police station on Sunday in support of the girl. Eight accused were produced in the welfare court on Monday. He was remanded in police custody for three days.